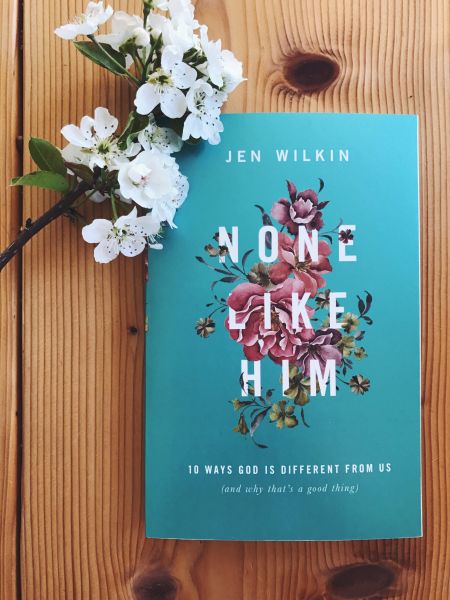 Aug 19

Sunday
4:00pm–5:30pm
Women's Book Club: None Like Him
Aug 19

Sunday
4:00pm–5:30pm
Looking for summer reading? Read at the pool or the beach and then join us for coffee, community, and conversation at our monthly book club. We will meet three times this summer at Waterbean Coffee in Cornelius to discuss that month's book. You have the option to purchase the book when you register or to purchase it on your own.
This month's book is None Like Him by Jen Wilkin. Read the book's description from the publisher:
God is self-existent, self-sufficient, eternal, immutable, omnipresent, omniscient, omnipotent, sovereign, infinite, and incomprehensible.
We're not.
And that's a good thing.
Our limitations are by design. We were never meant to be God. But at the root of every sin is our rebellious desire to possess attributes that belong to God alone. Calling us to embrace our limits as a means of glorifying God's limitless power, Jen Wilkin invites us to celebrate the freedom that comes when we rest in letting God be God.
---
Meeting dates & book to be discussed:
6/24: Humble Roots by Hannah Anderson
7/22: The Imperfect Disciple by Jared Wilson
8/19: None Like Him by Jen Wilkin
Attendee Types
$0

–

Attend Only

$10

–

Purchase Book

Sold Out